About Young's General Store in Wawa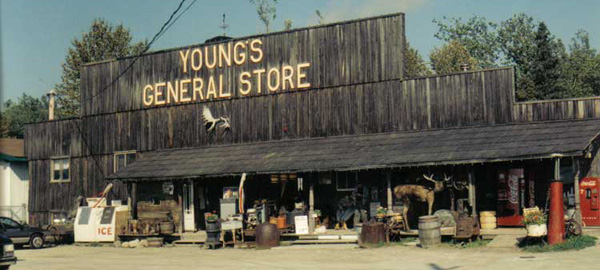 The Young family welcome you to their one of a kind General Store. Young's General Store is the pride and joy of Anita, her family and numerous staff. As soon as you step on the front porch, you will be hooked by the welcoming sites, sounds and smells that are sure to entice you inside.
Located at Wawa's doorstep, a visit to Young's General Store is like stepping back in to Wawa's rich history. Young's has something for everyone, including the busy squirrels and chipmunks enjoying their special sack of peanuts on the front porch.
Whether you crave summer sausage and homemade fudge or simply need an ice cream to cool off, Young's General Store is the perfect stop for you.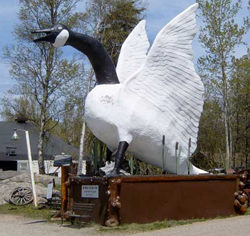 If a Wawa souvenir is on your list, Young's General Store has plenty. Young's selection of local books, clothes, jewelry and moccasins are the largest for miles around.
There is a lot to see, both inside and out. Be sure to get your photo taken with our Moose AND our Goose. Henrietta the Moose and our world famous original Wawa Goose are national celebrities who have become an important part of Wawa's lore thanks to Young's General Store.
One visit is simply not enough. If you are lucky, maybe you will catch Anita cranking out classic tunes on her antique player piano.