Something for Everyone at Young's General Store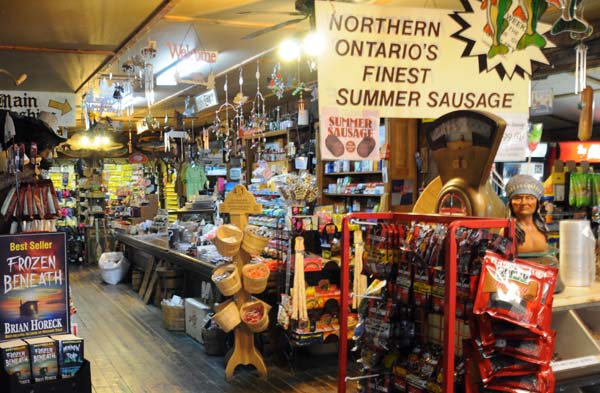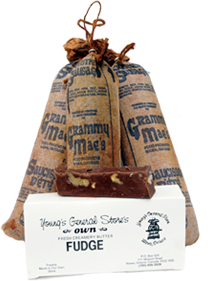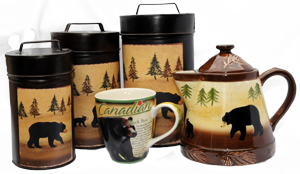 A visit to Young's General Store is a truly unique Northern Ontario experience. You simply can't see it all in one visit.
The Young family and staff make sure they have something for everyone including their famous homemade fudge and summer sausage. And don't forget to check out the popular pickle barrel right inside the front door!
Because we live in the north, moccasins, moose hide gloves and fur hats are a must. Young's General Store has one of largest collection of uniquely northern clothes and souvenirs for miles around.
Books on local history, nature, Canadiana and travels through Superior country line the shelves next to Anita's antique piano.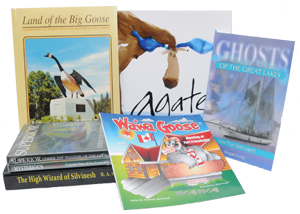 Check out the collection of candy and snacks even your grandparents would be proud of.
For the outdoorsperson, Young's General Store has a whole section of lures, maps, and supplies for the avid fisherman and hunter in your family.
And for those especially hot summer days, Young's General Store is famous for their great selection of ice cream. You will be pleasantly surprised at the size of a "small" scoop or two.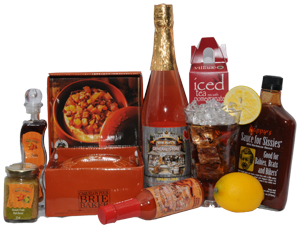 Young's General Store is a Superior store like no other. Founder Bill Young once hung outside his beloved General Store which said, "there is no other place like this place, so this must be the place!"