Welcome to Young's General Store in Wawa
Young's General Store is one stop you can't miss when entering the Northern community of Wawa, just turn off Highway 17 when you see the famous Wawa Goose. Youngs General Store is one of the most talked about tourist spots on the Trans-Canada Highway, with Henrietta the moose always standing on the front porch waiting to greet you.

Young's is also home to the original statue of the Wawa Goose, which will tell you his history if you ask him! There is always friendly faces outside of the store, including the chipmunks and squirrels running in and out of the giant peanut bag. You can even fish a pickle out of the old pickle barrel!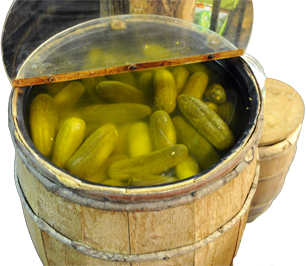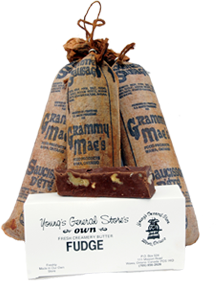 Your visit to our neck of the woods just wouldn't be complete without stopping at Young's General Store. As soon as you step on our front porch, the sights, sounds and smells of fudge and summer sausage will welcome you to our one of a kind tourist attraction. We have something for everyone!